Miranda Wright is a masterclass leader for Samling Academy, Head of Classical Singing at Newcastle University and teaches many undergraduates from Durham University and other singers from the North East.
She taught on Eton Choral courses with Ralph Allwood, for the National Youth Choir of Great Britain and is in demand as a leader of masterclasses .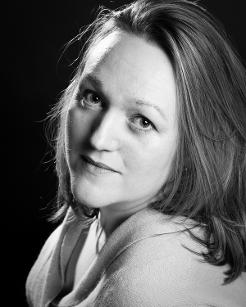 Miranda studied with Ann Lampard and then at the Royal Northern College of Music with Caroline Crawshaw, where she was a mutiple prize-winner, and performed for several years, taking professional roles, such as Countess (Figaro), Governess (Turn of the Screw), Amadigi (Amadigi di Gaula), Romilda (Xerxes). She was a Peter Moores Scholar whilst at college and a Samling Scholar in1999. She appeared as a singer on BBC 2's Opera Works with Jonathan Miller. She was subsequently taught by Paul Farrington, as well as having coaching Malcolm Martineau and Barbara Bonney, amongst others.
One important aspect of Miranda's teaching is the development of performance opportunities for her students. Apart from regular participation in music festivals, Miranda has organised concerts for her ensemble "The Miranda Wright Singers", performing a wide range of repertory and developing confident performance skills as a soloist or in small ensembles. The groups' production of Mozart's The Marriage of Figaro and Dido and Aeneas performed at The Sage, Gateshead, were very well recieved and Miranda has gone on to direct Samling Academy's acclaimed productions of Albert Herring in 2013 and L'enfant et les Sortliges in 2015 and Blow's opera Venus and Adonis with the Dunedin Consort under John Butt in 2018.
Independently, she devised and directed Tell me the Truth about Love? - a staged art song and spoken text progamme at The Witham, Barnard Castle in 2014.
These performances give her pupils vital experience that they can take with them as they develop their careers and prepare for auditions. The performance opportunities are built up on two principles: the proper, rigorous training of young voices for technical confidence, at the appropriate level for their age; and professional performance based on confident self-presentation.